Collection significance assessment - landsborough museum
Blue Sky View was engaged by Sunshine Coast Council to provide a Significance Assessment of the Landsborough Historical Museum collection.
This report provided a: summary of the history of the collection; review the scope and themes of the collection; explores the context of the collection; description of the collection condition; significance assessment of the collection; statement of significance; and list of recommendations and actions.
Completed: May 2018
Conservation Report - Kirra Eagle
The City of Gold Coast engaged a professional team lead by Blue Sky View to assess and report on the structural and artistic integrity of the Kirra Eagle sculpture, located at Kirra Hill Lookout, Garrick St, Coolangatta.
The team included structural engineer Ashley Ruffin, Lambert & Rehbein; metal sculptor/public artist Russell Anderson, artplusdesign; and public art/conservation consultant John Waldron, Blue Sky View.
This Kirra Eagle, Conservation Report provides Council a summary of the assessment findings; the history of the sculpture and artist; a public art condition assessment; a public art significance assessment; a public art maintenance report; and a list of options and recommendations to ensure public safety, and for either the conservation or decommissioning of the sculpture.
The report was prepared in consultation with Council staff and the artist's family.
Completed: March 2018
Heritage report - kingston butter factory
Blue Sky View was engaged by IA Design to provide a Heritage Report for Kingston Butter Factory (KBF). This report informed Logan City Council's decision making in regard to any adaptive reuse of the factory building, associated cottage and surrounding area.
The report: summaried the history of KBF; listed the cultural heritage values of the KBF; examine the requirements and opportunities to conserve the heritage of KBF; examine the requirements and opportunities for the KBF Collection and Museum;; provide recommendations to guide the heritage preservation / heritage interpretation of KBF; and provide a conceptual study for a Heritage Interpretation Strategy for KBF.
Completed: January 2018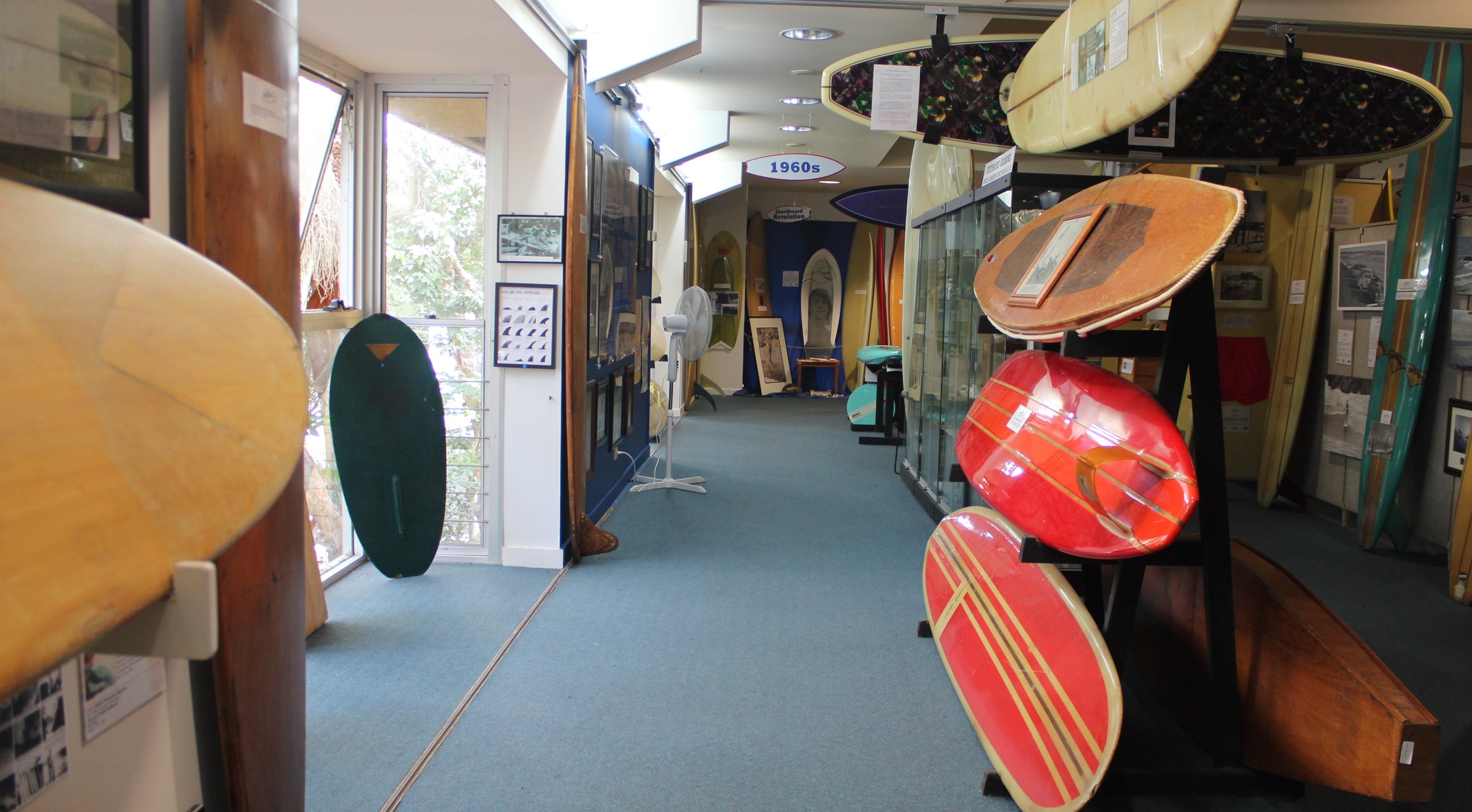 curatorial consultancy - surf world gold coast
This Project follows a series of activities initiated by the City of Gold Coast (Council) and Surf World Gold Coast (Museum) towards 'the development of an iconic surf museum for the Gold Coast'.
PART A - CURATORIAL AND ADMINISTRATION - To provide expertise and recommendations for the administration, development and implement processes for the ongoing management of the Surf World collection, including the research and interpretation of this collection.
Part B – Collection Transition and Re-location Plan
To develop a plan for the proposed re-location of the Surf World collection into an identified iconic Gold Coast beach-side location. This required extensive collaboration with the City's Project Control Group and other key stakeholders to identify issues, constraints and requirements to ensure the safety of the collection.
Completed: February 2016